The Perfect Pairing: Annual Conference & Biennial Symposium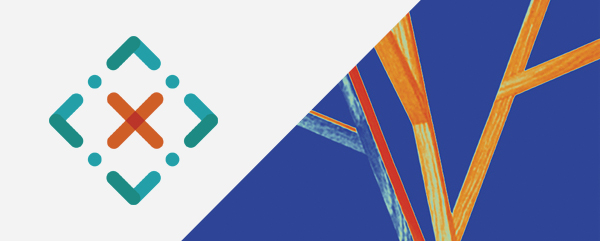 The CCF/FCMA Annual Conference: Intersections & Interconnexions, and The Canadian Craft Biennial Conference: Can Craft? Craft Can! are two events that seek to address the state of Canadian Craft through diverse, yet complimentary channels of discourse. The CCF/FCMA Conference is a 2-day event dedicated to collaborative work within the craft administrative sector. The Biennial includes an array of events, such as exhibitions, workshops, and an international symposium with over 40 speakers on innovative ideas and practices in craft. By attending both events, you are sure to gain a holistic understanding of how craft impacts Canadian Society and beyond. The CCF/FCMA Annual Conference and the Canadian Craft Biennial are a perfect pairing, and we encourage you to attend both events!
---
Intersections & Interconnexions : September 13th & 14th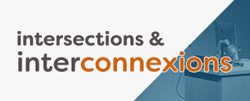 The CCF/FCMA's 12th Annual Conference is a two-day event dedicated to craft sector collaboration. On September 13th, we'll report on CCF/FCMA activity, and host open discussions on topics of interest to all Canadian craft sector workers on Research, Exhibitions, Advocacy and Marketing. On September 14th, join us for guest speakers Charles Smith of Cultural Pluralism in the Arts Movement Ontario, who will discuss Pluralism, Equity and Diversity, and José Niaison of the Canada Council for the Arts, who will speak on the Council's New Funding Model and how organizations can work within it. Two panel discussions will also explore 'Reaching the Public Through Collaboration' and 'Increasing Value in Membership Through Collaboration'. For a full itinerary of events, please click here!
Join us for a single day, or both, to expand your knowledge and build stronger connections within the national craft network. Intersections & Interconnexions will give delegates the tools and know-how to allow to bring a better understanding and appreciation of craft to their community. Find out more and register today!
---
Inaugural Canadian Craft Biennial: September 15th & 16th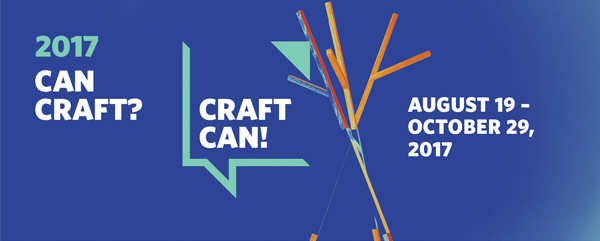 Aligning with Canada's 150th anniversary, the Biennial will serve as a spotlight to celebrate and educate the public and craft professionals alike about the importance that Craft plays in our everyday lives. The biennial will provide historical contextualization of Canadian craft practice and offer critical insight into its future. A collaborative effort between the Art Gallery of Burlington and Craft Ontario, the
Canadian Craft Biennial Symposium
seeks to get at the heart of the question: "What and Who is 'Canadian Craft'?" It is sure to spark groundbreaking and innovating discussion about the significance of craft in Canada's cultural past, present and future. Based in Burlington on the 14th and in Toronto on the 15th, the central themes include: craft education, the future of fusing traditional and contemporary/digital practices, the relationship between craft and the environment, craft professionalism, identity, and more. The excellent lineup of 44 speakers will fascinate and inspire.
Register today!
---
Anton Reijnders: Biennial Keynote Speaker & Workshop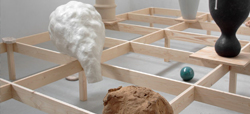 Anton Reijnders is a world-renowned Dutch ceramist. He has been featured in many international exhibitions and has been a speaker at conferences around the world. Anton is a significant contributor to the founding of the European Ceramic Work Centre, an international incubator organization for artists to explore ceramic art. His work will be featured in the Canadian Craft Biennial's International Exhibition at the Art Gallery of Burlington from Sept. 9 to Oct. 29, 2017. In addition to keynote delivery and exhibition, Anton will be hosting a
ceramic workshop
.
---
Biennial Residencies: Makers & Writers

For ten days, six makers and six writers/scholars from a range of material disciplines will discuss and create work in a creative national incubator.  During this residency at the Art Gallery of Burlington, makers will provide innovative and exciting possibilities for moving the conversation outside academic discourse and encourage public engagement with issues of tradition and innovation, vernacular and global, hand-made and high-tech. Administered by Studio magazine, the writers residency will engage in the discussion to explore new ideas and challenge current craft discourse. The output from these residencies will be sure to delight!
---
Video: Inaugural Canadian Craft Biennial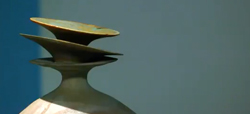 The Canadian Craft Biennial was established to increase the nationwide presence of craft. In organizing this 10-week celebration, the Art Gallery of Burlington and Craft Ontario seek to strengthen the craft dialogue, encompassing the entire country. The two-day Biennial Symposium events will be divided between the Art Gallery of Burlington and the OCADU Campus. This year's event is comprised of lectures from Canadian and International artists and scholars, all revolving around craft. View video clip here.
---
Important Reminders!
Book Your Hotel Now!
DEADLINE: August 14th, 2017
Traveling for the event? You're not alone! Delegates from every province and territory are expected to attend. Accommodations for conference delegates are available at the Holiday Inn Burlington Hotel & Conference Centre at a special rate of $109/night.
Book by Phone: 1-888-987-4443 or Online: Click here
Registration: Canadian Craft Biennial Symposium, Can Craft? Craft Can!
DEADLINE: September 1st, 2017
Be sure to register for the Biennial Symposium! The Biennial will be held September 15–16th, 2017 at the Art Gallery of Burlington and at OCADU Campus. Regular registration is $250 CAD. Please note that members of: CCF/FCMA, Craft Ontario, and the Art Gallery of Burlington receive admission discounts! Click here for details.
Registration: CCF/FCMA Annual Conference, Intersections & Interconnexions
DEADLINE: September 1st, 2017
Register today for the CCF/FCMA Annual Conference! Rates start at $100 for CCF/FCMA Members and $200 for Non-Members. The conference will be held September 13–14th, 2017 at the Art Gallery of Burlington. Click here for details.
---

---
The CFF/FCMA is a federation of organizations, bonded through the efforts of these regional councils:
---
    Visit the 
CCF/FCMA website
to find out more about your Canadian Craft community.
---
If you no longer wish to receive these emails, please reply to this message with "Unsubscribe" in the subject line or simply click on the following link: Unsubscribe
Canadian Crafts Federation
p.o. box 1231
Fredericton, New Brunswick E3B 5C8
Canada, (506) 462-9560
Read the VerticalResponse marketing policy.
Save